Media Production Services
Filming and Photography Services for the UK and the World
Underwater camera operator
Underwater filming and photography for the UK and the world. We use cinema cameras and the best in optics, housings and lighting. This enables us to deliver the very best in quality and high resolution.  UHD Raw footage coupled with Rebreather diving also ensure the very best possible underwater media is captured.
We have great experience using Cinema cameras from a variety of industry leading manufacturers including RED, Arri, Canon, Sony and others.
Richard has filmed for numerous cinema, TV documentary, advertising and educational productions over his 23 years of diving experience.
He holds certifications for CCR, Trimix, and as an Open Water SCUBA Instructor.
We use professional level cameras, audio and lighting equipment to deliver news, interviews and documentary media for global clients and audiences.
Using the latest in 3 axis stabilised gimbals coupled with the Canon EOS R5 Mirrorless 8K Camera to provide beautiful smooth and innovative shots for your production.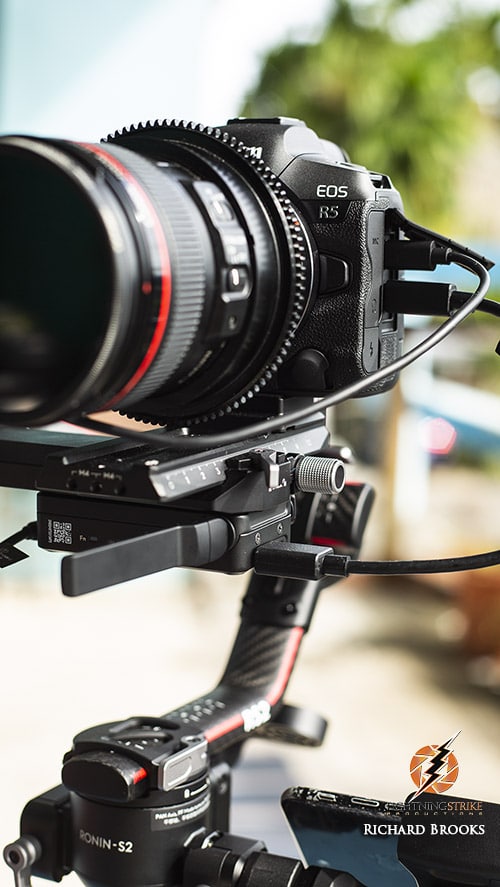 The following film is an example of interview style and gimbal work
Drone filming and photography
Aerial filming and photography. We use the best available DJI drones. UAVs provide exciting and unique perspectives to better tell your story and show the audience the wider environment.
We produce Geo-referenced 3D mapping for real estate  upon request.
Drone 3rd party Insurance and A2 Certificate of Competence holder.
Time-lapse- Motion Control
Beautiful landscape and elemental time-lapses. These make for stunning B-roll and transitional elements in any production. We use a variety of filters, sliders and motion control equipment to capture the passage of time and unlock the secrets of nature.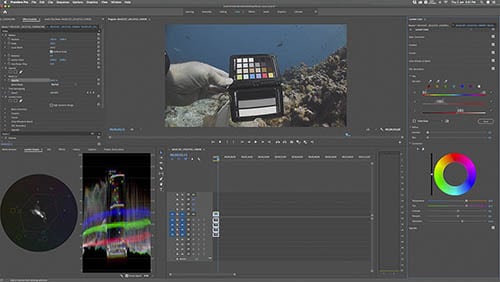 Editing and Post Production
We use the Adobe suite of programs and Davinci Resolve Studio to edit and grade footage. It brings your production to life. High-end editing computers reduce working time to expedite delivery.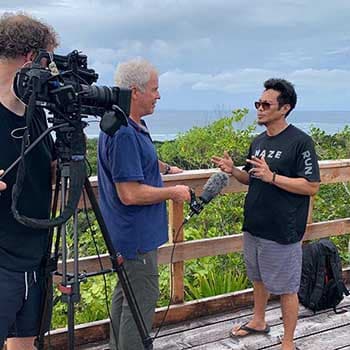 Line Producer, Fixing, pre-production, location scout
In advance of a production we can do the leg work for you in the form of fixer services.  Location scouting and asset acquisition. Filming permits, accommodations and talent can be arranged in advance of your team arriving in the UK. Recent Clients include AlJazeera and Animal Planet.
We can also act as Line Producer, organising everything for your shoot.
Thousands of clips and photos from over 12 years of filming and photography around the world. A variety of agencies offer customisable licensing options to help you in your project . Follow the portfolio links or contact us for specific enquiries.
UK Filming and Photography services
"ParableVR worked with Lightning Strike on a virtual reality film for The Economist about Palau's coral reefs. From beginning to end they were a joy to work with and were key to the breathtaking VR footage that we eventually achieved. We would work with them again in a heartbeat."
"What's nice is that it's a one stop shop, and you can get a high-quality video of whatever you need footage of, whether it is in the air, on the ground, or underwater. He can do it all."
"Richard has the ability to produce great underwater footage in practically every situation, his imagination and use of the environment creates a very exciting and individual style. His technical skills with the camera are some of the best I have ever seen. Combine this with an instinctive understanding of the marine creatures; he really is a top class wildlife cameraman."